Philadelphia Mobile Shredding Services
On-site shredding services, also called mobile shredding, drive a truck with a built-in industrial shredder right to your Pennsylvania home or office. The shredding is done in the truck while you watch. The trucks are fully self-contained and will operate without any power source required.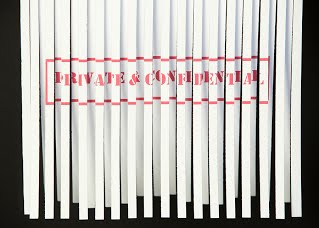 The truck's shredders process 6,000 lbs an hour, so most jobs only take a couple of minutes. In less than 15 minutes, they can finish the standard business shredding purge. They can handle anything from a file cabinet to thousands of boxes.
For ongoing scheduled service, Philadelphia Paper Shredding will provide secure cabinets for your office at no cost. You simply collect any documents in the cabinets, and a driver shows up on a standard schedule to shred your private business data and keep it from getting into the wrong hands.
How Mobile Shredding Works in Philadelphia
Collect everything you want shredded. You can also just mark your boxes. Don't worry about sorting hanging folders or paperclips.
Materials are shredded into a sealed compartment of the truck. You can watch the complete shredding process.
Certificate of Destruction is supplied for everything shredded. Keep this for your privacy compliance records.
The bits are baled, pulped down, and recycled into new paper products.
Get Free, No Obligation Quotes on On-Site Shredding Services throughout Pennsylvania
Get affordable on-site shredding services with Philadelphia Paper Shredding. Our goal is to get you set up with the best shredding service for your needs so that you can focus on your usual business activities with minimal interruption. For a free quote give us a call at (856) 334-1735, or fill out the form on the left.